Homestead Cottages provide sheltered housing for both single people and couples, normally to applicants over retirement age, in a caring environment.
We have 24 single-storey cottages arranged around a village green, creating what residents describe as 'an oasis of calm' and mutual support. This special atmosphere allows people to be independent and as private or sociable as they wish.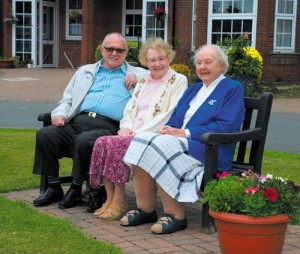 There's easy access to shopping, medical and other essential services.
The Saxton Memorial Hall provides a space for various social and community activities as well as companionship.
People seeking sheltered accommodation from all Christian denominations are free to apply.
Other mobile services, such as hairdressing and a shop visit Homestead Cottages regularly.
A service of prayer and Holy Communion is held monthly.
A resident part-time Warden is on hand to offer support and assistance. A very efficient Call-Care System is available at all times.